I love this time of year. The leaves on the trees in all their majesty are showing off spectacular colors. One of my favorite things to do in the Fall is to go for a ride to the mountains. They're about 45 minutes away. The scenery is amazing with thousands of trees changing the color of their leaves. Two of my favorite spots to visit are Nemacolin Woodlands and Seven Springs. Both are famous resorts where you can walk about to take in the atmosphere and visit the specialty shops.
The weather is about to make an abrupt shift from warm days and cool nights to cooler nights and rainy days. Every Fall season I ramp up my food creativity to craft new soup recipes. Soups containing vegetables have been proven to keep you feeling fuller longer. This is a major key to losing weight and keeping it off. I've included one of my Fall favorite soup recipes below. It's lentil kale soup. Even the vegie haters love it. I hope you will too.
---
http://old1712.org/recipes.html Special Announcement: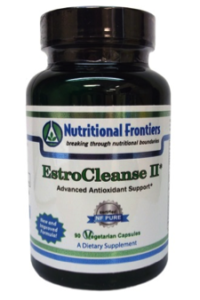 Many of my patients have asked me if there is a way for them to purchase many of the supplements I carry online. Starting now you can purchase supplements from imp source Nutritional Frontiers by logging on to www.nutritionalfrontiers.com. Click the Catalog Tab to view the supplement categories. When checking out you have the option to check out as a guest or create an account that they will keep on file. On the checkout page you will need to type buy proscar uk online Sedlak in the referral box. Because this month is about breast cancer I want to highlight their product EstroCleanse II. You will find it under the Hormone Solution section.
The sex hormones include estrogen (which includes several types), progesterone, and testosterone. Certain types of estrogen are considered to be more beneficial than other types, and healthy metabolism of estrogen is associated with fewer health risks. Estrogen is produced in both women and men, and inadequate estrogen metabolism is associated with hormonal imbalance in both sexes. Two of the ingredients in EstroCleanse II Indole 3 carbinol and DIM can improve estrogen metabolism. Indole 3 carbinol is known to improve the ratio of estrogen types. You can see the full description of ingredients and the benefits on their website.
---
5 Important Breast Cancer Prevention Tips
Before you freak out about the title read the entire blog. If you've been following me you know I am big proponent of disease prevention. Prevention is all about being proactive so you don't have to be reactive. There is a massive multi-billion dollar cost difference between the two. That doesn't mean I am against early detection. Before I give 5 very important tips on how to prevent breast cancer (and many other diseases by putting the 5 tips into your daily routine), I want to explain why breast cancer can almost be eliminated with prevention efforts.
It is my observation that the massive effort called "breast cancer awareness" focuses 99% on early detection and about 1% on breast cancer prevention. When will women wake up to this reality? Prevention involves being pro-active by seeking out right information like what I provide in my blogs and programs and putting it into action. Having a mammogram doesn't make you pro-active for prevention. BIG LIFE SAVING ALERT, This test is only for detection not prevention.
Combining the following tips will have a positive exponential effect on preventing breast cancer. If you've had breast cancer and have been treated, I'd highly advise you to start integrating the following recommendations immediately.
Lose the extra weight and belly fat.
Being overweight especially in the belly area can increase the risk of many different cancers, including breast cancer, especially after menopause. If you're looking for the fastest way to lose dangerous belly fat without being hungry, start with this FREE audio, The 3 Unstoppable Ways to Lose Weight Without Dieting. Click here to access the report.
Exercise
Exercise is one of the best things you can do to improve mood and boost energy. In addition it's great for cardiovascular health and women who are physically active for at least 30 minutes a day have a lower risk of breast cancer.
Eat fruits and vegetables daily.
A daily diet that contains plenty of fruits and vegetables can help lower the risk of breast cancer.  I recommend two servings of fruit daily and 7-10 servings of vegetables. The best vegetables to eat for breast cancer prevention are in the cruciferous family. They are:
Arugula
Bok Choy
Broccoli
Broccoli Rabe
Broccolini
Brussel sprouts
Cabbage
Horse radish
Kale
Kohlrabi
Radish
Rutabaga
Turnips
Wasabi
Watercress
Limit alcohol intake.
Having 2 drinks a day increases the risk of breast cancer by 30%. One drink per day increases the risk by 10%.
Get your breasts checked.
Most of my patients don't like the idea of having their breasts radiated. After all radiation can cause cancer. An alternative is having thermography. Thermography may be able to detect breast cancer earlier than a mammogram. It can also detect the heat readings from breasts that would indicate hormonal changes. http://www.breastthermography.com/
Unfortunately more breast cancer is being discovered at an early age. Certainly diet, stress, chemicals, etc. have much to do with the increase. If you're ready to lose the extra belly fat that is a high risk for many types of cancers including breast cancer, and you want an easy step-by-step program that will guide you through exactly what to eat to lose weight quickly without being hungry go to www.the21daybellyfatsolution.com/program
This plan is designed to help you lose belly fat fast by balancing blood sugar and decreasing your appetite hormones. Now is the time to be proactive. Take control of your health now!
Do you have questions? You can contact me at www.contact@nutritionwithdoc.com
---
The Perfect Breast Cancer Prevention Meal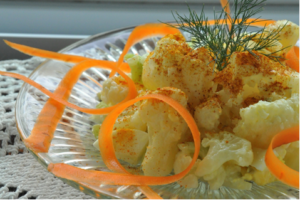 Start with Cauliflower Salad. Slightly steam cauliflower florets and drain them. Add all the usual ingredients you would use to make potato salad. Wala!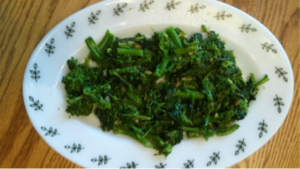 Next is a side dish of Broccoli Rabe. This easy to make delicious elegant vegetable is usually overlooked as a side dish. Cut the Broccoli Rabe into bite size pieces. Boil for 2-3 minutes until it is el dente. Strain it. In a skillet over medium heat add 1 Tbsp. of olive oil and 2 cloves of minced garlic. Stir the garlic for 30 seconds or until the garlic is aromatic and slightly brown. Add the Broccoli Rabe into the skillet and toss with a dash of salt.
Lentil Kale Soup
Ingredients:
1 cup diced onion
1 cup thinly sliced celery
1 small can diced organic tomatoes
2 cups lentils
4 cups coarsely chopped fresh kale
1 quart organic chicken stock
2 Bay leaves
1 tsp. salt
½ tsp. pepper
Oil enough to coat the bottom of a pot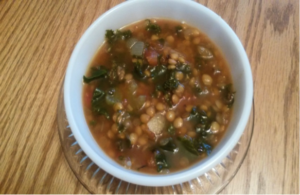 Directions:
In a large stock pot over medium heat add oil, onions, and celery. Sauté until vegetables look translucent and begin to brown.
Add remaining ingredients except kale. Allow to come to a full boil. Turn down heat to medium low for 20 minutes or until lentils are soft.
Add kale and cook an additional 10 minutes or until kale is fully wilted.
Remove bay leaves before serving.