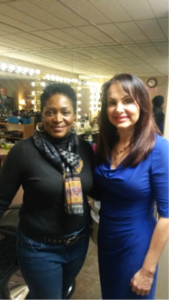 It's hard to believe Christmas is only a few weeks away. Whew! Where has the time gone? Last week I was at Cornerstone TV filming commercials. I had a great time meeting several of the amazing people that work there. Everyone was so helpful and welcoming. Linda was one of the make-up artists that helped to get me camera ready. She's a dedicated talented worker that makes everyone look their very best. Thank you Linda for all of your advice.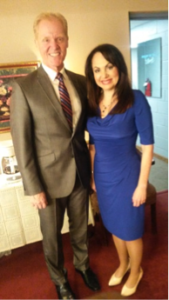 Tom McGough has been working for Cornerstone TV for several years and now is the host of their http://terredumondedecor.com/new-generation-concrete/ Friends and Family show. He's one of the most enthusiastic people I've ever met. He's been a great coach for the commercials I'm doing on Cornerstone. May God bless Tom and all of the wonderful people who work and volunteer at Cornerstone TV to spread the good news of the Gospel.
Here's the first of my commercials that will be airing throughout December.
https://www.youtube.com/watch?v=5NQ_y2QUEK0&feature=em-share_video_user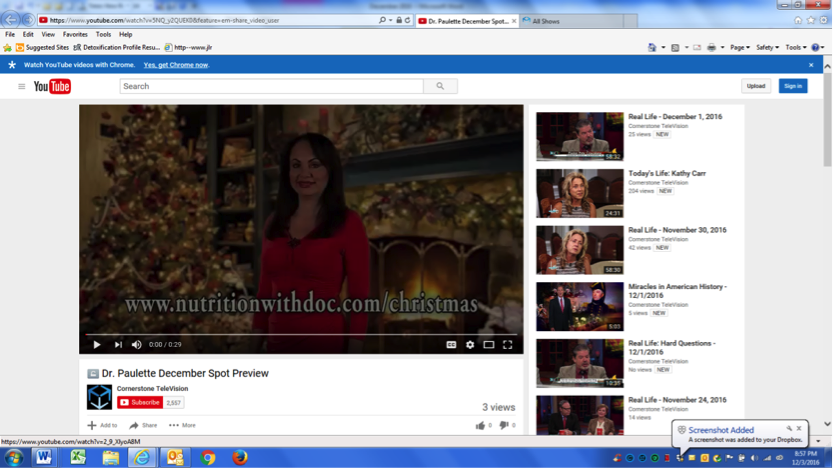 On January 11th I'll be featured on one of Cornerstone's shows called http://rodneychambers.co.uk/wp-json/oembed/1.0//"https:////rodneychambers.co.uk//serviced-offices-liverpool//availablesuites///" Real Life. It will be aired at 1 P.M., 8 P.M. and 1 A.M. I'll be explaining the this 5 Proven Anti-Diet Steps for Weight Loss Without Hunger. I hope you will be able to see the show to discover how easily you can put your weight loss on auto-pilot without starvation or deprivation. Losing weight without dieting is a revolutionary approach to permanent weight loss. This is the new concept I've developed that is the billion dollar answer to permanent weight loss.
---
My Christmas Gift to you
I have prepared a special Christmas gift for you to help keep you on track with your health and weight. It is The 12 Days Before Christmas Healthy Eating Guide. You can get your free report right away at www.nutritionwithdoc.com/christmas. Did you know the average weight gain over the Christmas season is 8-10 pounds? I don't want that to happen to you. By making a few easy recipe changes you can resist gaining weight and you can even lose weight. In The 12 Days Before Christmas Healthy Eating Guide, I've included delicious recipe makeovers and easy weight loss tips. I've even got you covered on the cookies. You can have all the taste without adding to your waist. Get it now before you forget. www.nutritionwithdoc.com/christmas
---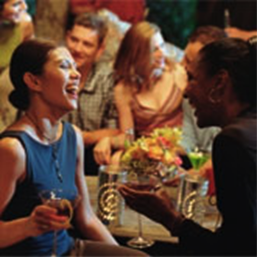 4 Smart Tips to Help You Enjoy a Healthy Holiday Season
Most of us go through the same stressors every year during the Christmas season. In addition to our regular daily routine there is added stress because of family, shopping, traveling, social events, etc. But here's the good news: You CAN stick to your weight loss goals during the holidays. I'm going to give you a few easy practical tips on how to stay on track without missing out on the food festivities.
Bring a healthy dish to a party. Volunteer to bring a side dish or appetizer. For a delicious side dish everyone will enjoy bring a healthy side dish like green beans almondine or vegetable quiche. For appetizers make a spectacular festive vegetable tray.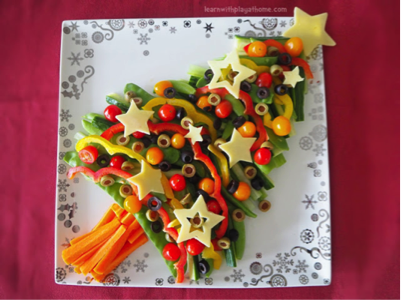 You can find more recipes and ideas in The 12 Days of Christmas Healthy Eating Guide at www.nutritionwithdoc.com/christmas
Wait a while after eating before you have something sweet after a meal. I know you need to indulge a little bit. Optimally you should wait for a few hours after a meal to eat something sweet. But I know you're not going to be able to wait that long. So at least wait for 30 minutes. This will allow the digestive process of your main meal to begin to create the fullness feeling. This is a super tip because by waiting to eat sweets chances are you will eat less of them. The reason for this is found in the next tip.
Eat slowly. It takes approximately 20 minutes from the time you begin eating for your appetite hormones, stomach, and brain to all work together to send the 'I feel full feeling' that tells you I'm satisfied, stop eating. By slowing your eating you will automatically eat less. If you gobble down your food like you haven't eaten in days, by the time the 'I feel full feeling' takes place, you can have easily eaten thousands of calories.
Hold firm to your food choices. I love the holidays and all the food that accompanies the family gatherings. My friends and family know I am gluten intolerant. Therefore, I don't let anyone sway me with temptation of any foods that contain gluten. Maybe you don't have a food sensitivity but you want to hold firm on not overindulging. Good for you! Have a couple of cookies or a few bites of a treat and tell those that are pushing you to have more that you've had enough. This is about your health and your weight. STOP trying to please everybody. I officially give you permission to fire yourself from the position of the CEO for the happiness of the universe. lol
I have more fast and easy tips to keep you on track with your health and weight for the holidays in The 12 Days of Christmas Healthy Eating Guide. www.nutritionwithdoc.com/christmas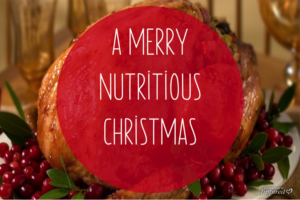 May God richly bless you as we celebrate the birth of our Savior and continue to grow in His grace and knowledge of Him.
Happy healthy holidays,
Dr. Paulette Sedlak