http://scubaworldinc.net/toms-black-Friday.html\ cheap trick lyrics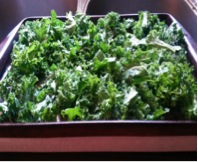 Ingredients
4 cups of kale washed and stems removed

1 Tbs. of olive oil

½ tsp. salt
follow url Directions:
1. Preheat your oven to 375 degrees. Place all kale in a heap in the middle of a large baking tray.
2. Sprinkle the olive oil and the salt over the kale and toss.
3. Bake for 15 minutes. Check for doneness. You may need to toss the kale and place it back in the oven for 5-10 minutes until it is crispy.