follow link Wedding Soup-Gluten Free-Guilt Free http://yesguygaming.com/tag/kong/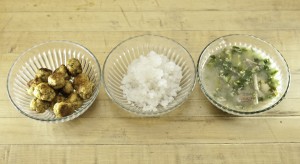 where can i buy clomid online safely Meatball ingredients for soup:
1/2 pound lean ground meat
1/8 cup finely chopped onion
1/4 cup corn flake crumbs
1/4 cup shredded parmesan cheese
1 T. finely chopped parsley
1 egg beaten
1 garlic clove finely minced
1/4 tsp. pepper
1/2 tsp. salt
1 T. oil to coat baking pan
Mix all of the above ingredients together. Use about ½ of a teaspoon of the mixture to form a mini meatball in your hand.  This makes about 42 meatballs.
Place all meatballs on an oiled baking pan. Bake for 15. Turn meatballs over for another 10 minutes. While meatballs are baking, begin making the stock for the soup.
Stock ingredients for soup:
1/2 cup diced onion
1/2 cup finely sliced celery
1 cup cooked chicken chopped into small pieces
2 cloves garlic minced
1 cup fresh greens finely chopped (ex. Escarole, endive)
32 oz. chicken broth
1 T. oil
1 T. finely chopped parsley
2 eggs beaten
Parmesan cheese for topping soup
1-2 servings of Rice shaped Shirataki noodles thoroughly rinsed
Heat a large pot over medium heat. Add oil, onions, and celery. Cook until they look translucent (about 5 minutes).
Add cooked meatballs and chicken stock. Bring to a boil for 5 minutes.
In a separate sauce pan over medium heat, add greens and ½ cup of water. Cover for 3 minutes or until the greens look wilted. Drain the greens and press out any extra fluid. Add the greens to the soup.
Add garlic and parsley.
Slowly pour beaten eggs into soup while stirring the soup.
Add the noodles to the soup.
Top with parmesan cheese after it is served in individual bowls.
This is a gluten free, lower carbohydrate version of Wedding Soup with all the taste and less calories.
If you would like to purchase the Shirataki noodles, you can find them under the products tab.